Project Description
Following a Local Plan promotion and allocation, PlanningSphere have secured planning permission for a new 14.5ha hi-tech business park for HPH Commercial Property.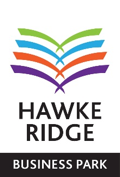 In 2016 the new roundabout access and drainage infrastructure was completed. PlanningSphere have subsequently secured two detailed reserved matters planning permissions for new employment development. A further permission for roadside uses has also been permitted.
Images courtesy of Angus Meek Architects.